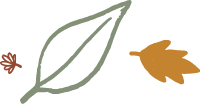 The Nekomori Cat Salon was founded with the mission of nurturing aspiring cat groomers who not only possess a strong foundation in technical skills and theoretical knowledge in their craft, but also individuals who are kind and passionate about cat care.
Each member of our grooming team is a seasoned cat caregiver or owner who has experience in cat handling, feline body language and holistic care. There's no better place to groom your cat.
Lead Grooming Artisan at Nekomori, Rachel is a professional pet groomer with over 10 years of experience in the field, having been grooming dogs, cats, and small animals since 2005. 
With a multitude of grooming accreditations under her belt, she is also a highly successful grooming instructor who has successfully nurtured and trained a number of notable, award-winning pet groomers, including those of which she now oversees in Nekomori.
Class A 1st Prize Grooming Competition
Dog Grooming Association of Singapore
2010
Most Promising Groomer Award
Dog Grooming Association of Singapore
2010
Class C 3rd Prize Grooming Competition
Singapore Kennel Club
2009


Nicole is a professional cat groomer with experience grooming over 3000 cats. Having participated and won awards in many grooming competitions over the years, Nicole, who is certified in pet care management, is now using this experience to instruct aspiring cat groomers, help them obtain grooming knowledge and in-house certification. 
From dogs, cats, to even small animals like guinea pigs, Nicole grooms each animal with care and precision. She is a proud owner of 15 cats and 4 dogs in Bangkok. In Singapore she holds her toy poodle; Inky, closest to her heart.
Certified Class B Groomer Singapore Kennel Club 2022 (1st Prize)
Certified Class  C Groomer
Singapore Kennel Club
2021
Charlotte is a highly experienced cat groomer who have groomed over 3000 cats.  She has participated in many grooming competitions and even earned herself a Merit Award for her SKC grooming exam. She is now using her experience to instruct and train juniors, helping them obtain basic grooming knowledge and in-house certification. There are no Monday blues for Charlotte, and her love for cats can be seen in her meticulous work on all her clients, young or old, and her patience with cats of different temperaments.
While she's not handling kitties at work, you can find her snuggling up to her 6 cats at home.
Certified Class B Groomer Singapore Kennel Club 2022
Certified Class  C Groomer
Singapore Kennel Club
2021
Class C Technical Award
Singapore Kennel Club
2021
After 3 years in the animation industry, Jingyu decided to pursue her passion in working with feline friends. Through months of hard work, she picked up professional skills to help every feline client feel and look their best.
As a devoted cat owner, Jingyu always cherishes her time at Nekomori – simply being able to cuddle and 'sayang' every cat that comes into her arms gives her enough satisfaction to keep this ailurophile going!
Aurelia, a professional cat groomer, is skilled in handling cats of different temperaments and aims to provide high-quality grooming service to any client that walks through our doors. In her free time, she enjoys studying cat behavior so as to help owners understand their cats better.
Shermaine spent 5 years in the sky as an air stewardess when she decided to leave the industry for greener pastures. Thinking of what she could do next, she decided to pursue her passion and become a pet groomer as she had always wanted to work with animals. 
Although Shermaine is not a cat owner herself, she is mom to a chonky Shih Tzu, and more than makes up for it by clocking her fair share of kitty cuddles at work everyday.
Micaela has led a corporate life as a marketer for three years when she realised that working with animals was her forte. After sending her own cats to Nekomori, she wondered how fulfilling it would be to help cats look and feel their best everyday. 
After a long day of being surrounded by cats at work, she returns home to attend to the becks and calls of her own three cats at home (i.e. there is no escape).
Johan is no stranger to working in the animal industry. He aims to provide impeccable grooming services to all felines who walk through our doors. He is skilled in cat handling techniques and has depth of knowledge in using the latest grooming tools and equipment. In his free time, Johan enjoys staying current with the latest trends and techniques in the cat grooming industry. 
Aini, parent to 5 cats of her own, has spent most of her years in customer-facing roles, from serving as a stewardess to a financial advisor. Her passion for cats grew stronger when she came across @askacatgroomer's informative TikTok videos.
Deciding to pursue her passion for these adorable felines, Aini left the customer service industry to work with cats and help them look their best!
We are on the look out for professional, competent and passionate cat groomers to join our team. As Artisans at our cat grooming salons, you will be responsible for the grooming efforts and personal care of our feline charges, as well as providing our clients with an unparalleled experience in pet care.