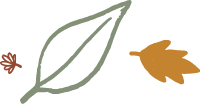 The Nekomori Cat Salon was founded with the mission of nurturing aspiring cat groomers who not only possess a strong foundation in technical skills and theoretical knowledge in their craft, but also individuals who are kind and passionate about cat care.
Each member of our grooming team is a seasoned cat caregiver or owner who has experience in cat handling, feline body language and holistic care. There's no better place to groom your cat.
Rachel
Lead Grooming Artisan at Nekomori, Rachel is a professional pet groomer with over 10 years of experience in the field, having been grooming dogs, cats, and small animals since 2005. With a multitude of grooming accreditations under her belt, she is also a pet grooming instructor who has successfully nurtured and trained a number of notable award-winning pet groomers.
Kah Yong
Kah Yong has a big heart for companion animals, and his passion lies in rescue work! He involves himself in fostering and providing palliative care to ill or injured animals from the streets and local shelters, with a goal of providing them with love, care and the best quality of life possible in the late to end stages of their lives.
Quincy
Taking the road less travelled, Quincy threw in the corporate towel and joined the Nekomori team with the intention of pursuing her true passion in life – Cats! As human slave to three adorable felines; Ash, Chino and Mittens, Quincy loves meeting new faces at the salon and can often be found having one-way conversations with our feline clients during working hours.
Allysha
Since young, Allysha has been a passionate animal lover and it was her dream to become a pet groomer! After trying her hand at a few different jobs, she decided it was now or never, to pursue her ambition of working around animals. Allysha has cats (and a dog) herself and she aims to do her best to understand each feline friend that she has the pleasure of meeting.
We are on the look out for professional, competent and passionate cat groomers to join our team. As Artisans at our fine establishment, you will be responsible for the grooming efforts and personal care of our feline charges, as well as providing our clients with an unparalleled experience in pet care.