Your cat's beginning to look like a fluffy cloud with legs, her nails are long due for a clip and you can smell her from a mile away.
Ahh…the time has come again. Time to groom your cat, that is. But you're apprehensive about giving your cat's nails a trim for fear of her clawing and tearing at you, and you dread giving her a bath because you can't bear her pitiful meows of betrayal (I lick myself clean everyday, why do I need a bath, hooman?). So you decide to send her to a cat grooming salon and let a professional help you out. Cat bath woes, be gone!
When we send our cats to be professionally groomed, all of us would surely want for our felines to be treated with the utmost care and respect. We want to know that our cats have been put into the hands of qualified groomers who will always place our cat's wellbeing at the forefront of their minds. Surely, the lot of us cat pawrents would also want our cats to have a relaxing and stress-free experience that make future grooming sessions something to look forward to.
Here is a checklist of things to look out for in a good cat grooming salon in Singapore!
---
1. Site Visits Are Allowed
If a cat salon declines your request to visit the facility before you decide to have your cat groomed there, something may be amiss. Good cat grooming salons would gladly welcome you into their establishment without hesitation. They would be very keen to show off their space and share with you the various kinds of cat grooming services they have to offer.
2. Clean and Well-Maintained
For the health and safety of all feline guests, staff and cat owners at the salon, it is extremely critical that a cat salon maintains a high level of cleanliness and hygiene. If you've requested for a site visit, take a look around and see for yourself if the space is sanitary. You can even ask the staff there about their operating procedures: Do they sanitize their grooming tools, surfaces and equipment in between clients? If so, what do they use to sanitize? How often do they sanitize? Do they routinely give the facility a thorough spring clean?
3. Groomers Are Friendly and Knowledgeable
At a good cat grooming salon in Singapore, groomers should make you feel comfortable about leaving your feline in their care. If you have any questions, they would readily and happily answer them because they understand your concern for the wellbeing of your cat and they genuinely want to make you feel assured. As they answer your questions, you may also observe the way in which they've responded to gauge their professionalism.
Great cat groomers don't rush to complete the session. Instead, they carry out the grooming experience at a pace that is comfortable for your cat. A reliable and professional groomer should also have a decent amount of experience with grooming cats of different breeds, ages and comfort levels. Groomers at a good cat salon would even take the time to get to know your cat so that even the feisty ones calm down under their gentle touch eventually.
4. Salon Only Caters to Cats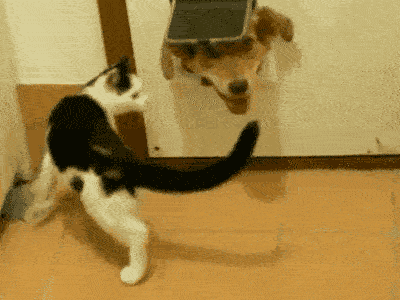 Some pet grooming salons cater to both cats and dogs and carry out the grooming sessions for the different types of pets simultaneously. A good cat grooming salon caters solely to cats because they understand that most cats are easily stressed out by the unfamiliar. Most indoor cats already find being in a completely new environment an intimidating experience. They don't need that extra stress factor of having other animals around. After all, grooming should be something that is relaxing for all cats.  
5. Performs a Check on Your Cat Prior to Admission
Every cat is different and they each require a different range of grooming services. A great cat salon will perform a health and behavior check on your cat to assess the kinds of services that your cat requires and even walk you through the recommended services and treatments. They'd also keep a lookout for any pre-existing wounds or injuries on your cat that might cause her to be unsuitable for grooming.
Honesty is also an indicator of a good cat salon! They would be upfront about the eligibility of your cat for a grooming session and would not proceed with the grooming service (if your cat isn't eligible) just to earn that extra buck.
6. Invests in Proper Space and Equipment
Is the space well-furnished and comfortable? Do they have a waiting area with windows that allow you to observe as your cat is being groomed?
Another indication of a good cat salon is the quality of equipment the facility has been outfitted with. Tools and equipment required for a proper cat grooming should be of high quality so that groomers can work their magic on your felines to the best of their ability.
---
We hope this article has helped you in picking out a reliable and suitable cat grooming salon in Singapore for you and your feline!
Read More: Top 5 Reasons To Groom Your Cat Regularly